Newborns given dextrose gel avoid hypoglycaemia

A single dose of dextrose gel, rubbed inside a newborn baby's mouth an hour after birth, can lower the risk for developing neonatal hypoglycaemia, according to a randomized study.
---
Jane Alsweiler PhD, University of Auckland, New Zealand, and colleagues, designed a study to investigate the optimal dose and timing for dextrose as a preventive — rather than treatment — for low blood glucose in infants.
---
Almost one in three infants is at risk for neonatal hypoglycaemia (low blood sugar levels), raising their risk for an impaired developing nervous system.
---
Other than formula feeding, which is detrimental to establishing the better nutrient value of breastfeeding, there are no established methods for preventing hypoglycemia. Babies at risk are born to mothers with diabetes — therefore, at-risk for diabetes themselves — or babies delivered preterm, or babies born with very small or very large birthweights.
---
Oral dextrose gel is known to be effective in treating neonatal hypoglycaemia after it develops. The intent is prevention of brain damage from beginning.
---
In the new study, researchers randomly assigned 416 babies at risk for hypoglycaemia to receive either a (1) standard (200 mg/kg) or (2) high (400 mg/kg) dose of dextrose gel or (3) placebo gel, massaged into the inside of their cheeks, either once or four times after birth, and before feeding.
Of the 277 babies who received any amount of dextrose, 114 (41%) developed hypoglycaemia in the first 48 hours of their lives, compared with 72 of 138 (52%) babies who received the placebo gel. Although this is not a statistically significant difference between babies receiving dextrose, the lowest risk of hypoglycemia compared to placebo was in babies who received a single dose of 200 mg/kg dextrose.

The research appears in PLOS Medicine.
---
Although overall rates of Neonatal Intensive Care Unit — NICU — admissions were similar between groups, babies who received dextrose seemed less likely to be admitted for hypoglycaemia. No babies developed hyperglycaemia (high blood sugar levels), and rates of breastfeeding and parental satisfaction were similar between all groups. The authors are now conducting a follow-up study of babies in the trial to follow the effect of oral dextrose gel on long-term outcomes.
---
"This trial is the first to demonstrate that oral dextrose gel reduces the incidence of neonatal hypoglycaemia," the authors say, adding that "it remains to be determined if this will result in other clinically important benefits in the short term and any effects on long term health."
Abstract
Neonatal hypoglycaemia is common, affecting up to 15% of newborns, and can cause brain damage. Currently, there are no strategies, beyond early feeding, to prevent neonatal hypoglycaemia. Our aim was to determine a dose of 40% oral dextrose gel that will prevent neonatal hypoglycaemia in newborn babies at risk.
Methods and Findings
We conducted a randomised, double-blind, placebo-controlled dose-finding trial of buccal dextrose gel to prevent neonatal hypoglycaemia at two hospitals in New Zealand. Babies at risk of hypoglycaemia (infant of a mother with diabetes, late preterm delivery, small or large birthweight, or other risk factors) but without indication for admission to a neonatal intensive care unit (NICU) were randomly allocated either to one of four treatment groups: 40% dextrose at one of two doses (0.5 ml/kg = 200 mg/kg, or 1 ml/kg = 400 mg/kg), either once at 1 h of age or followed by three additional doses of dextrose (0.5 ml/kg before feeds in the first 12 h); or to one of four corresponding placebo groups. Treatments were administered by massaging gel into the buccal mucosa. The primary outcome was hypoglycaemia (<2.6 mM) in the first 48 h. Secondary outcomes included admission to a NICU, admission for hypoglycaemia, and breastfeeding at discharge and at 6 wk. Prespecified potential dose limitations were tolerance of gel, time taken to administer, messiness, and acceptability to parents. From August 2013 to November 2014, 416 babies were randomised. Compared to babies randomised to placebo, the risk of hypoglycaemia was lowest in babies randomised to a single dose of 200 mg/kg dextrose gel (relative risk [RR] 0.68; 95% confidence interval [CI] 0.47–0.99, p = 0.04) but was not significantly different between dose groups (p = 0.21). Compared to multiple doses, single doses of gel were better tolerated, quicker to administer, and less messy, but these limitations were not different between dextrose and placebo gel groups. Babies who received any dose of dextrose gel were less likely to develop hypoglycaemia than those who received placebo (RR 0.79; 95% CI 0.64–0.98, p = 0.03; number needed to treat = 10, 95% CI 5–115). Rates of NICU admission were similar (RR 0.64; 95% CI 0.33–1.25, p = 0.19), but admission for hypoglycaemia was less common in babies randomised to dextrose gel (RR 0.46; 95% CI 0.21–1.01, p = 0.05). Rates of breastfeeding were similar in both groups. Adverse effects were uncommon and not different between groups. A limitation of this study was that most of the babies in the trial were infants of mothers with diabetes (73%), which may reduce the applicability of the results to babies from other risk groups.
Conclusions
The incidence of neonatal hypoglycaemia can be reduced with a single dose of buccal 40% dextrose gel 200 mg/kg. A large randomised trial (Hypoglycaemia Prevention with Oral Dextrose [hPOD]) is under way to determine the effects on NICU admission and later outcomes.
Author Affiliations:
Liggins Institute, University of Auckland, Auckland, New Zealand
Newborn Services, National Women's Health, Auckland, New Zealand
School of Population Health, University of Auckland, Auckland, New Zealand
Department of Paediatrics: Child and Youth Health, University of Auckland, Auckland, New Zealand

Competing Interests: The authors have declared that no competing interests exist.
Funding: This trial was funded by the A+ Trust (http://www.adhb.govt.nz; A+5696); Auckland Medical Research Foundation (http://www.medicalresearch.org.nz; 1113012); Cure Kids (http://www.curekids.org.nz; 3537); Lottery Health Research (http://www.http://www.communitymatters.govt.nz; 326844), and philanthropic donations to the University of Auckland Foundation (http://www.auckland.ac.nz). The funders had no role in study design, data collection and analysis, decision to publish, or preparation of the manuscript.

Return to top of page
Nov 3, 2016 Fetal Timeline Maternal Timeline News News Archive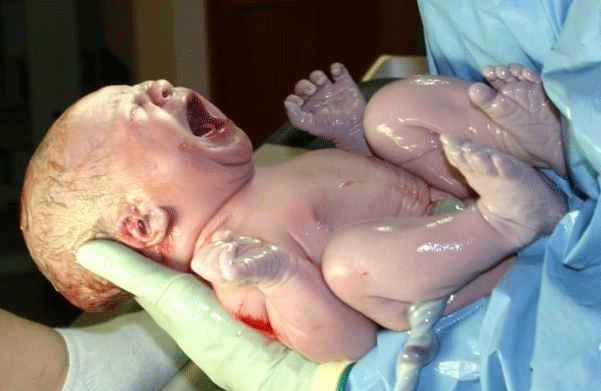 Nearly one in three infants is at risk for neonatal hypoglycaemia (low blood sugar levels),
born to mothers with diabetes — therefore, at-risk for diabetes themselves — or babies
delivered preterm, or babies born with very small or very large birthweights
Image Credit: public domain