Potential new autism drug shows promise in mice

New drug corrects electrical, behavioral and brain abnormalities in mice...
---
Scientists have performed a successful test of a possible new drug in a mouse model of an autism disorder. The candidate drug, called NitroSynapsin, largely corrected electrical, behavioral and brain abnormalities in the mice.
---
NitroSynapsin is intended to restore an electrical signaling imbalance in the brain found in virtually all forms of Autism Spectrum Disorder (ASD).
---
"This drug candidate is poised to go into clinical trials, and we think it might be effective against multiple forms of autism," expains senior investigator Stuart Lipton MD PhD, Professor and Hannah and Eugene Step Chair at The Scripps Research Institute (TSRI), who is also a clinical neurologist caring for patients.

The research, published in the journal Nature Communications, was a collaboration involving scientists at the Scintillon Institute; the University of California, San Diego School of Medicine; Sanford Burnham Prebys Medical Discovery Institute and other institutions. Lipton's fellow senior investigators on the project were Drs. Nobuki Nakanishi and Shichun Tu of the Scintillon Institute in San Diego.

ASD is disorder in brain development that affects 1 in 68 children in the United States alone. Because ASD has been diagnosed more often in recent years, most Americans now living with autism diagnoses are children — roughly 2.4 percent of boys and 0.5 percent of girls.
---
The study stemmed from work done in 1993 in which Lipton and his team, then at Harvard Medical School, identified a gene called MEF2C as potentially important in brain development.
---
This breakthrough led Lipton and colleagues to discover that disrupting the mouse version of MEF2C in the brain, early in fetal development, causes mice to be born with severe, autism-like abnormalities. Since that discovery in mice in 2008, other researchers have reported many cases of children who have a very similar disorder, resulting from a mutation to one copy of MEF2C (human DNA normally contains two copies of every gene, one copy inherited from the father and one from the mother). The condition is now called MEF2C Haploinsufficiency Syndrome (MHS).

"This syndrome was discovered in people only because it was first discovered in mice — it's a good example of why basic science is so important," Lipton adds.

MEF2C encodes a protein that works like a switch that turns on the expression of many genes — like a transcription factor. Although MHS accounts for only a small proportion of autism disorder cases, large-scale genomic studies in recent years find that mutations underlying various autism disorders frequently involve gene activity switched on by MEF2C.
---
"Because MEF2C is important in driving so many autism-linked genes, we're hopeful that a treatment that works for this MEF2C — haploinsufficiency syndrome will also be effective against other forms of autism, and in fact we already have preliminary evidence for this."



Stuart A. Lipton PhD, Neurodegenerative Disease Center, Scintillon Institute; Neuroscience and Aging Research Center, Sanford Burnham Prebys Medical Discovery Institute; Department of Molecular Medicine and Neuroscience, Neuroscience Translational Center, The Scripps Research Institute; and, Department of Neurosciences, University of California, San Diego, School of Medicine, La Jolla, CA, USA
---
For the study, researchers created a laboratory model of MHS by engineering mice to have — like human children with MHS — just one functioning copy of the mouse version of MEF2C, rather than the usual two copies. The mice showed impairments in spatial memory, abnormal anxiety and abnormal repetitive movements, plus other signs consistent with human MHS. Analyses of mouse brains revealed a host of problems, including an excess in key brain regions of excitatory signaling (which causes neurons to fire) over inhibitory signaling (which suppresses neuronal activity).
---
In short, these two important kinds of brain signals were out of balance. A similar excitatory/inhibitory (E/I) imbalance is seen in most forms of ASD and is thought to explain many of the core features of these disorders, including cognitive and behavioral problems and an increased chance of epileptic seizures.
---
Rresearchers treated the MHS-mice for three months with NitroSynapsin, an aminoadamantane nitrate compound related to the Alzheimer's FDA-approved drug memantine, which was previously developed by Lipton's group. NitroSynapsin is known to help reduce excess excitatory signaling in the brain, and the team found the compound did reduce E/I imbalance and also reduced abnormal behaviors in the mice while boosting their performance on cognitive/behavioral tests — in some cases restoring performance essentially to normal.
---
Lipton and colleagues are currently testing the drug in mouse models of other autism disorders, and they hope to move NitroSynapsin into clinical trials with a biotechnology partner.
---
The work has support from parents of children with MHS. "We are all hanging on to the hope that one day our children will be able to speak, to understand and to live more independent lives," says Michelle Dunlavy, who has a son with MHS.

In fact, Lipton's group is now using stem cell technology to create cell-based models of MHS from skin cells of children with the syndrome — and NitroSynapsin appears to work in this 'human context' as well. Dunlavy and other parents of children with MHS recently organized an international, Facebook-based support group, to assist in Lipton's research going forward.
---
In an amazing twist, the team found in Alzheimer's disease models that NitroSynapsin improves synapse function, the specialized areas for communication between nerve cells. The ability of the drug to improve 'network' communication in the brain may eventually lead to its use in several neurological diseases.
---
Abstract
Transcription factor MEF2C regulates multiple genes linked to autism spectrum disorder (ASD), and human MEF2C haploinsufficiency results in ASD, intellectual disability, and epilepsy. However, molecular mechanisms underlying MEF2C haploinsufficiency syndrome remain poorly understood. Here we report that Mef2c+/-(Mef2c-het) mice exhibit behavioral deficits resembling those of human patients. Gene expression analyses on brains from these mice show changes in genes associated with neurogenesis, synapse formation, and neuronal cell death. Accordingly, Mef2c-het mice exhibit decreased neurogenesis, enhanced neuronal apoptosis, and an increased ratio of excitatory to inhibitory (E/I) neurotransmission. Importantly, neurobehavioral deficits, E/I imbalance, and histological damage are all ameliorated by treatment with NitroSynapsin, a new dual-action compound related to the FDA-approved drug memantine, representing an uncompetitive/fast off-rate antagonist of NMDA-type glutamate receptors. These results suggest that MEF2C haploinsufficiency leads to abnormal brain development, E/I imbalance, and neurobehavioral dysfunction, which may be mitigated by pharmacological intervention.

Authors: Shichun Tu, Mohd Waseem Akhtar, Rosa Maria Escorihuela, Alejandro Amador-Arjona, Vivek Swarup, James Parker, Jeffrey D. Zaremba, Timothy Holland, Neha Bansal, Daniel R. Holohan, Kevin Lopez, Scott D. Ryan, Shing Fai Chan, Li Yan, Xiaofei Zhang, Xiayu Huang, Abdullah Sultan, Scott R. McKercher, Rajesh Ambasudhan, Huaxi Xu, Yuqiang Wang, Daniel H. Geschwind, Amanda J. Roberts, Alexey V. Terskikh, Robert A. Rissman, Eliezer Masliah, Stuart A. Lipton & Nobuki Nakanishi

The study, "NitroSynapsin therapy for a mouse MEF2C haploinsufficiency model of human autism," was supported by the National Institutes of Health (grants P01 HD029587, R01 NS086890, R01 AG056259, DP1 DA041722, P30 NS076411, R43 AG052233, R43 AG055208 and R21 AG048519), the Department of Defense (grants W81XWH-13-0053 and W81XWH-09-1-0229) and the Brain & Behavior Research Foundation.
About The Scripps Research Institute
The Scripps Research Institute (TSRI) is one of the world's largest independent, not-for-profit organizations focusing on research in the biomedical sciences. TSRI is internationally recognized for its contributions to science and health, including its role in laying the foundation for new treatments for cancer, rheumatoid arthritis, hemophilia, and other diseases. An institution that evolved from the Scripps Metabolic Clinic founded by philanthropist Ellen Browning Scripps in 1924, the institute now employs more than 2,500 people on its campuses in La Jolla, CA, and Jupiter, FL, where its renowned scientists — including two Nobel laureates and 20 members of the National Academies of Science, Engineering or Medicine — work toward their next discoveries. The institute's graduate program, which awards PhD degrees in biology and chemistry, ranks among the top ten of its kind in the nation. In October 2016, TSRI announced a strategic affiliation with the California Institute for Biomedical Research (Calibr), representing a renewed commitment to the discovery and development of new medicines to address unmet medical needs. For more information, see http://www.scripps.edu.
Return to top of page
Nov 15, 2017 Fetal Timeline Maternal Timeline News News Archive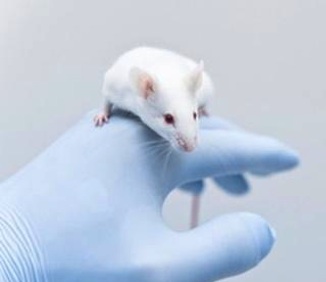 Mice with only one functioning copy of the mouse version of the gene MEF2C show impairments in spatial memory, abnormal anxiety and abnormal repetitive movements consistent with human
MEF2C Haploinsufficiency Syndrome (MHS).